Starring the Christensen Family and Gerard Rancinan
I have always loved taking family portraits; however in recent years it has been challenging with our frenetic travel schedule and five children who are now young adults who are rarely at home. In Denmark it is a tradition to use the family portrait for Christmas cards or other special family events. I miss gathering the family for our annual portrait, choosing and coordinating our wardrobe, and the excitement of unwrapping and hanging the finished product. On a busy day as I hurry through the house, I often glance at one of our family portraits and pause to remember the day of the picture, what was going on with us at that time, and of course feel a bit nostalgic at how much my children have grown.
As my 50th birthday approached, my husband asked me what I wanted for my birthday gift. My typical response to this question is that birthday gifts should be a surprise; however, for such an important birthday I thought my gift should be an experience for the entire family.
While I do not consider myself an art aficionado, I do enjoy browsing in galleries and attending art fairs such as Miami and Basel and the Venice Biennial. I have a few favorite artists, and one of them, the photographer Gerard Rancinan, I discovered while thumbing through a coffee table book at a Paris hotel. I was so impressed with the artist I tried to buy the book from hotel. I took photos of every page with my iPhone (potential copyright infringement here we go) because I was so fascinated by the large scale works depicting fantastical scenes and characters with all kinds of expressions, emotions and objects moving in time and space. This style of photography is right up my alley and I love it. I secretly dreamed about being in one of Rancinan's photos; however, it felt more like a fantasy than realistic prospect. As you may have figured out by now, this was my 50th birthday wish, and happily this wish was granted.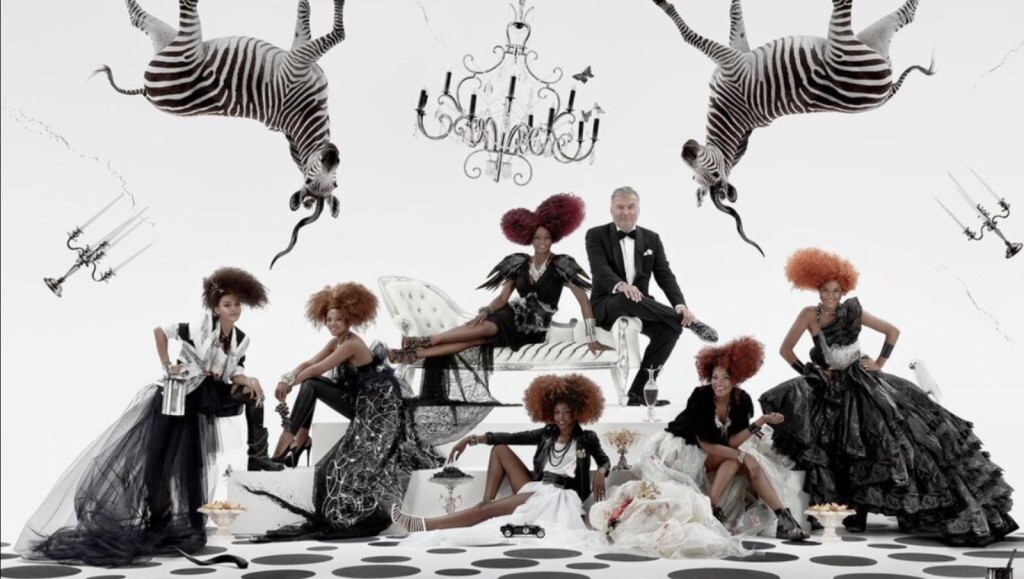 We shot the picture on the day of my youngest daughter Angelica's birthday, July 24th, 2015, therefore it was like two celebrations in one. Working with this artist took the family portrait experience to another level. It was essential the portrait reflect my personality and our life together as a family. The artist had a process to ensure he got to know us to be able to create the appropriate setting and drama for the portrait. Everything was blown out proportion to emphasize our multi faceted and larger than life selves. The set was decorated with a variety of bits an bobs, small items and large pieces selected specifically to tell the story of us. We were in character with enormous hair pieces and magnificent costume dresses and accessories. Each detail was like a bold and beautiful brush stroke on the canvas of our life.
The crew included makeup artists, costume designers, and set designers who created a fantastical environment that was executed like a well choreographed dance by the artist. Rancinan managed to tell our story, which is very normal in some ways and also quite unusual and unique to our particular Christensen life using his artistic vision and imagination to create an outrageous yet perfectly representing portrait.
So please take the time to watch the video. We ended with two shots taken on the same set though in different settings. The first shot was a family portrait and the second was intended to depict the seven distinct personalities that comprise our family. I was extremely happy the two days we were on the set – it was so much fun to be a film star, even for a brief time. The process of creating the portrait brought our family together and gave us the opportunity to make new memories that will not soon be forgotten. On days when life overtakes me and I am dashing around the house, the portrait causes me to press the pause button, even if for a few brief moments, and remind me of what is most important and valuable in my life – my family.
Gérard RANCINAN
photographer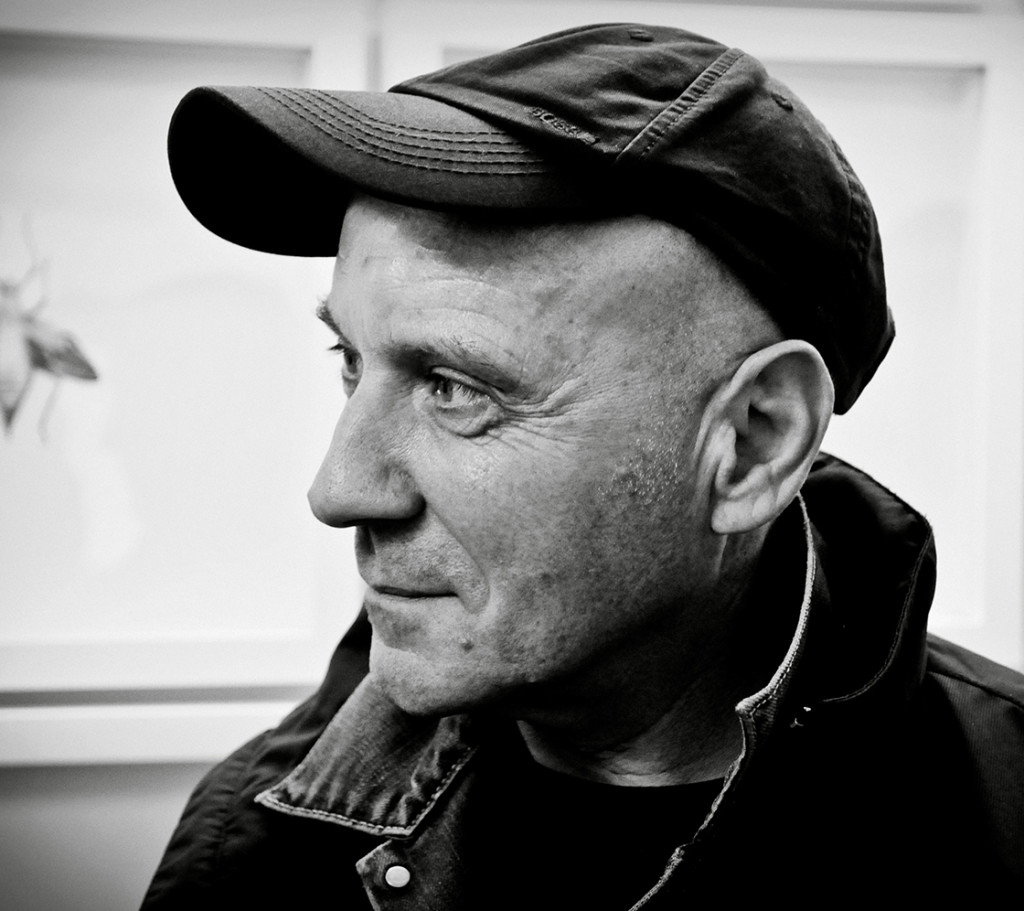 Gérard Rancinan is an internationally renowned French artist. His photographic works feature in the world's leading collections of contemporary art and are displayed in dedicated exhibitions in the world's most prestigious museums. An awaken witness of the metamorphoses of our Humanity, Rancinan observes and imagines the world, delivering an uncompromising critique of the characteristics of "The Modern'". Through a protean approach to photography in which form is always associated with content, Rancinan seeks to shed light on the issues of society, its deviances and contradictions. He never absolves. In spite of its occasional cruelty, his regard is revelatory.
"Free thinker" is assuredly the only title to which he lays claim, an status to which he dedicates his life and work. He became known for the relevance of his work but also by the monumental size of his photographic works.
Rancinan is an Officer of Arts and Letters and, among others, was awarded six World press.ng others, was awarded six World press.